INTRODUCTION
Entertainment Products - Manufacturer, Services, Export / Import, Proprietorship Firm Since 2001 – Proprietor Mr. K. Nagan Pillai NAGAN PICTURES, INDIA has been in the forefront of MALAYALAM, TAMIL, TELUGU and HINDI Movies. They have produced over 35 films in various Indian languages and they have their own studio for production of Feature Films/ Telefilms/ Serials/ Ad-Films/ Short Films and documentaries. Apart from this they have distributed more than 800 films for theatrical exploitation, satellite telecast / broadcast over national networks private channels, cable TV, wire, wireless, airborne, seaborne, rail borne, IPTV, Pay Channels, Video on Demand, HDVD, DVD, VCD and all other electronic formats now in use and to be invented in future. They have the capacity to produce manufacture DVD, VCD and other formats with dubbing in any Language including para dubbing, subtitling of feature films already produced and on films to be produced / acquired in future.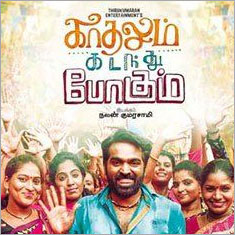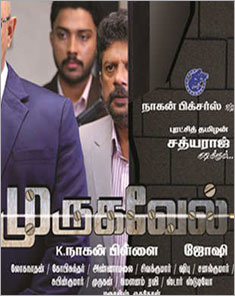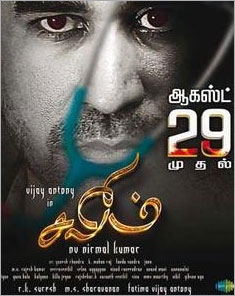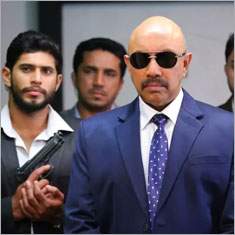 Product / Service
The main product is feature films for theatrical non theatrical exploitations through distribution production of DVD/VCD through proper distribution system with complete and absolute rights to sell the products either in whole or in parts to any one country or throught the world as the prospective buyer may demand. Apart from this they have experience in running Cable TV and have a string of Channels in Tamil Nadu, India. They have installed LED display boards ( 100 Sq. Ft) in important locations and operating them for advertising purposes.
Market Plan
On establishing our business at Singapore and having our own production unit there for manufacture of DVD's / VCD's which will bring down the cost considerably less than doing it in India we will be in a better position to sell our products in Singapore and export them to other countries form there coz., exporting from Singapore is much easier than doing it from India which is the main reason for migrating our business to Singapore.
Market Analysis
The target is satellite telecast in overseas territories particularly Singapore, Malaysia, Sri Lanka. The product is exploitation through Singapore Cable TV. We plan to produce manufacture DVD / VCD in Singapore and market them in entire overseas territories. Since we hold copyrights for a large no of feature films produced in India which were exploited only in Indian territory and yet to be marketed in other world territories were the market for Indian films in growing by leaps and bounds. Since we have already established contacts with clients in Singapore, Malaysia, Sri Lanka, Australia, New Zealand where our feature films are not only telecast through channels but also DVD's / VCD's of the films are also sold.
Operation Plan
Mainly to produce short films / documentaries / Ad-Films and feature films (award winning) in Singapore and also exploit them through theatrical and other means in Singapore Since we have vast experience in running Cable TV, if the Government of Singapore permits we will be telecasting south Indian films in a separate channel for which proper approval will be requested from the government. Apart from this if the government gives permission for Unlinking facilities for other countries we will transact the business also which will expand our market
Initially the resources will be mobilised through sale of rights for satellite telecast broadcasting, sale of DVD's / VCD's and subsequently exploitation of films to be produced at Singapore. All the above will be done state of art technology which is available in plenty in Singapore, required man power will be mobilised with the available talent in Singapore alternatively locals will be selected for proper training and they will be given employment in our production house.
The required machineries for a studio is already available with us in India which will be updated and will be brought and installed in Singapore and we can commence our business at the earliest after approval and permission by the government.